Events in Cornwall - June
Open Studios Cornwall 2013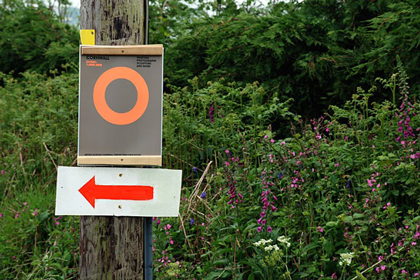 25th May to 2nd June 2013
Artist's Studios through out Cornwall

Open Studios Cornwall is a unique opportunity to discover the people behind the Cornish art scene, visit studios in breathtaking locations, and buy an original piece of artwork direct from the artist.

This year the free event showcases 209 artists and craftspeople from across the length & breadth of Cornwall who will open their studios to the public. With its heady mix of established artists, recent graduates, traditional and contemporary art and host of creative disciplines, Open Studios Cornwall is the largest and most diverse arts event in the county.

The Open Studios Cornwall experience will encourage you to discover the art of surfboard shaping, get inspired by incredible home studios, and to get up close and personal with Cornish art. There will be artist run workshops throughout the event, offering the opportunity to learn new skills, ranging from how to throw a pot to monoprinting.

For those visitors with little ones in tow, many of the studios are family-friendly with artists offering art materials for children and beautiful gardens to explore.

For more information on Open Studios Cornwall please visit openstudioscornwall.co.uk

Tango Star Martín Alvarado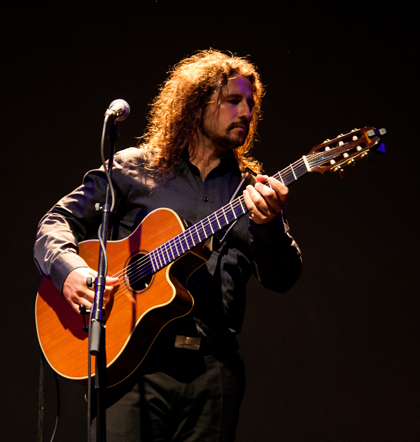 9th June 2013
Carnglaze Caverns
St Neot
Liskeard
PL14 6HQ
01579 320251
www.carnglaze.com

Argentina's finest and award-winning tango vocalist, Martín Alvarado, will be performing in Cornwall for the first time as part of his 25th international tour in June.

His performance will see the award-winning singer accompanying himself on acoustic guitar in true tango troubadour style in his show "Así es mi tango" (So this is my tango).

Alvarado has been touring internationally almost constantly for the past ten years, performing at major venues and festivals – but this will be the first time he has ever performed in a cave!

"It will certainly be a different venue for me," he said, joking. "I am wondering if I may need to wear gloves and a scarf!"

The old slate mine caverns at Carnglaze, which have a constant year-round temperature of 10C (the audience is advised to bring warm clothes), were chosen by his promoter, L Tango Promotions, because of their superb natural acoustics.

Alvarado's UK and Europe manager, Lisa Cherry-Downes, of L Tango Promotions, said: "Martín has a voice that is simply heaven-sent and Carnglaze Caverns will be an amazing place to hear him sing.

"He always gets a terrific reception because as well as his fantastic voice, he also has great charisma on stage and connection with his audience. His live performances are just sublime and a lot of fun, too. This is tango – but probably not as people in the UK normally know it."

Tickets for the concert are £10 on the door (£5 for under-11s) or £8 in advance (£4 for under-11s) from Carnglaze Caverns.

Event begins at 6pm.

Beach Break Live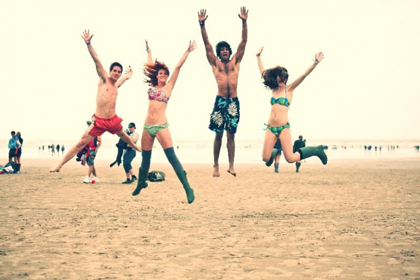 20th to 24th June 2013
Newquay
www.beachbreaklive.com

The organisers of Beach Break Live are preparing to make history once again as they unveil plans to evolve the antiquated UK festival model by creating the first UK music holiday. After three years in the beautiful Pembrey Country Park in South Wales, Beach Break Live will return to its spiritual home, Cornwall, to create the very first music holiday and change the face of festival experiences in the UK forever.

Not content with changing an entire industry, Beach Break Live has also assembled a phenomenal line-up of artists, which includes the likes of Jake Bugg one of very few UK festival performances this year, AlunaGeorge, Devlin, Lulu James, Lucy Rose and Foreign Beggars. For the first time ever, Beach Break Live is also collaborating with some of the UK's biggest labels, curators and promoters including Hospitality, Rinse FM, Digital Sound Boy, The Bedford, SB.TV, Emerging Icons and many more for what promises to be one of the most diverse music programmes this summer.
Beach Break Live will take over the streets, bars, clubs and beaches of Newquay to transform the entire surfing town into the ultimate festival carnival mash up. With tickets starting at just £40, Beach Break Live promises to be the most exhilarating experience at the most affordable price available anywhere in the world.

Cornwall Summer Bear Fair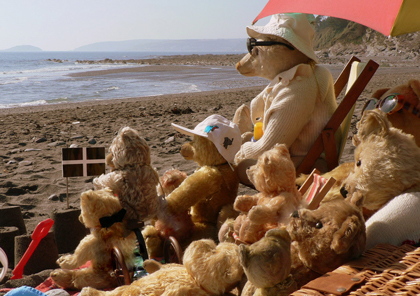 23rd June 2013
The Community Centre
Lostwithiel
PL22 0HE
01840 779009
01503 230851
www.urchinsbears.com

Some 45 stands of hundreds of teddies - new and old – designer and antique - free valuations and restoration advice - teddy bear hospital – bear making patterns, kits, materials, accessories and demonstrations - and many, many, more attractions – including a "Free Teddy Prize Draw".

Charities – "Cornwall Hospice Care" and "Animals Asia"

Champagne Competition with engraved Silver Trophy for "The Best Own Bear Creation" - dressed or undressed – with a "Summer" theme - 'Open to All' - take your own in! - voting to be by visitors only!

Opening Hours: 10am to 4pm

Admission: Adults £2.50, Accompanied Children under 14 Free!

If you have an event you would like listed in our What's On guide, then please contact us and we will include it. We reserve the right to reject events we do not feel are appropriate for Eye on Cornwall.
January
February
March
April
May
June
July
August
September
October
November
December