Events in Cornwall - May
Sea and Shore Cornwall: Common and Curious Findings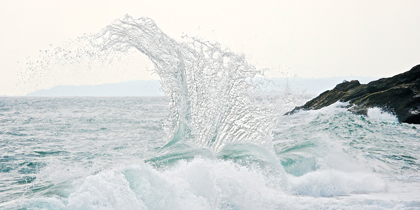 19th April to 4th May 2013
The Eden Project
St Austell
PL24 2SG
www.photographsofthesea.com

An exhibition of photographs and finds by Lisa Woollett near rainforest biome at the Eden Project.

To coincide with the publication of Lisa's book, Sea and Shore Cornwall: common and curious findings, Eden is proud to present this exhibition, a mixture of photographs and finds from the book. Amongst striking photographs of the sea and shore are common and curious objects from Lisa's collection, all found washed up on Cornwall's beaches - from sea urchins, mermaid's purses and cuttlebones to 'lost soles' and paintbrush handles.

Open Studios Cornwall 2013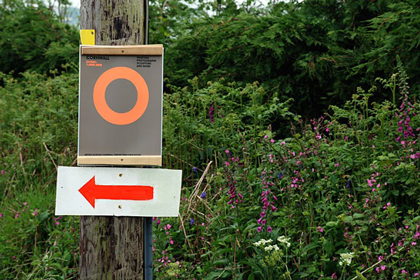 25th May to 2nd June 2013
Artist's Studios through out Cornwall

Open Studios Cornwall is a unique opportunity to discover the people behind the Cornish art scene, visit studios in breathtaking locations, and buy an original piece of artwork direct from the artist.

This year the free event showcases 209 artists and craftspeople from across the length & breadth of Cornwall who will open their studios to the public. With its heady mix of established artists, recent graduates, traditional and contemporary art and host of creative disciplines, Open Studios Cornwall is the largest and most diverse arts event in the county.

The Open Studios Cornwall experience will encourage you to discover the art of surfboard shaping, get inspired by incredible home studios, and to get up close and personal with Cornish art. There will be artist run workshops throughout the event, offering the opportunity to learn new skills, ranging from how to throw a pot to monoprinting.

For those visitors with little ones in tow, many of the studios are family-friendly with artists offering art materials for children and beautiful gardens to explore.

For more information on Open Studios Cornwall please visit openstudioscornwall.co.uk

If you have an event you would like listed in our What's On guide, then please contact us and we will include it. We reserve the right to reject events we do not feel are appropriate for Eye on Cornwall.
January
February
March
April
May
June
July
August
September
October
November
December